Exercising the fundamental human right to freedom of expression is how to do culture. Humanities Fund invites you to share your thoughts on the year 2018 and make your contribution to culture.
Culture is the collective experience and expression of our humanity. It is the cumulative account of human attempt, achievement, and failure. When we do culture, we function as active participants in the cultural process and hold ourselves and each other accountable for the culture we create. When we do culture, we take responsibility for upholding and uplifting the free expression of humanity. We can do culture together by realizing freedom of expression as a universal human right.
Make a contribution to Humanities Fund and it will be considered for publication in the first edition of Humanities Annual Review, a premiere collection of primary sources for future cultural reference. Contribute your writing, illustrations, and photography in any form, style, genre, or length and exercise your right to freedom of expression.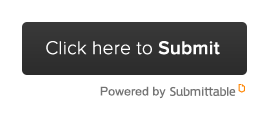 You can contribute using Submittable.

Or email your contribution as an attachment to help@humanitiesfund.org.

Please include a short summary of how your contribution exercises your right to free expression, brief biographical information, and any links if you submit via email.

You can read our submission terms and conditions.
Humanities Annual Review is a comprehensive effort to catalog culture for future generations while also democratizing and diversifying its current representation. Proceeds from its sale will help fund future publications and public humanities projects.
You can help Humanities Fund create a culture of the people, by the people, and for the people.