You can help Humanities Fund build an institutional archive for the right to freedom of expression, a premiere collection of primary sources for future cultural reference. 
Make a contribution to Humanities Fund and it will be considered for publication in the first edition of Humanities Annual Review, a print archive for the exercise of free expression. Proceeds from its sale will help fund future publications, public humanities projects, and our scholarship program.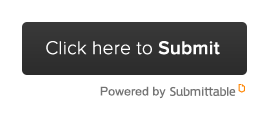 You can contribute using Submittable.

Or email your contribution as an attachment to help@humanitiesfund.org.

Please include a short summary of how your contribution exercises your right to free expression, brief biographical information, and any links if you submit via email.

Review our terms and conditions before submitting.
You should receive confirmation of your submission shortly. Thank you for your interest. 
"Through the humanities we reflect on the fundamental question: what does it mean to be human? The humanities offer clues but never a complete answer. They reveal how people have tried to make moral, spiritual, and intellectual sense of a world in which irrationality, despair, loneliness, and death are as conspicuous as birth, friendship, hope, and reason. We learn how individuals or societies define the moral life and try to attain it, attempt to reconcile freedom and the responsibilities of citizenship, and express themselves artistically."
— 1980 United States Rockefeller Commission on the Humanities